Cascade Drive-in
1100 North Avenue
West Chicago, IL 60185
Phone :
630-231-3150
Cascade Drive-in Facebook Page
Get Directions to Cascade Drive-in
Status: CLOSED
| | |
| --- | --- |
| Opened: | 1961 |
| Closed: | 2019 |
| Screens: | 1 |
| Car Capacity: | 1275 |
| Open Year Round: | No, Apr - Oct |
| Outside Food: | Allowed |
| | |
| --- | --- |
| Digital: | Yes |
| Admission Price: | $10.00 |
| Pets Allowed: | Yes |
| Cash Only: | No, CC accepted |
| Sound: | 88.5 |
| Food Permit: | None needed |
| Alcohol: | No |
About Cascade Drive-in
** UPDATE - On March 15th, 2019, the owner of the Cascade Drive-in announced they will not re-open in 2019 and are being forced to close permanently. The Cascade Drive-in was leasing the land on which it operated and the leased expired and the landowner refuses to renew the lease and the drive-in did in fact close and sell their equipment. However, in April of 2020, the owner of the drive-in announced the new owner of the land on which it sits may allow them to re-open and they are considering options. So this is a chance this drive-in may open again. We will update this status on the Cascade Drive-in when new developments are announced. ** The Cascade Drive-in is the largest drive-in theater in the state of Illinois with a capacity for over 1200 cars and one of the last remaining drive-ins in the Chicago, IL area. More interesting is the fact that the Cascade has consistently generated more email and positive comments to our site than any other Illinois drive-in. It operates seasonally from April thru October. The Cascade Drive-in is one of the few drive-ins that still allow you to bring pets, as long as they are leashed at all times. The Cascade went through an extensive upgrade in 2013 and purchased new digital projection equipment as well as revamped their concession stand. Outside food is allowed at the Cascade with one exception - they do not allow you to bring in food from the neighboring Scooby's Hot Dogs because Scooby's refuses to dim their lights during showtimes.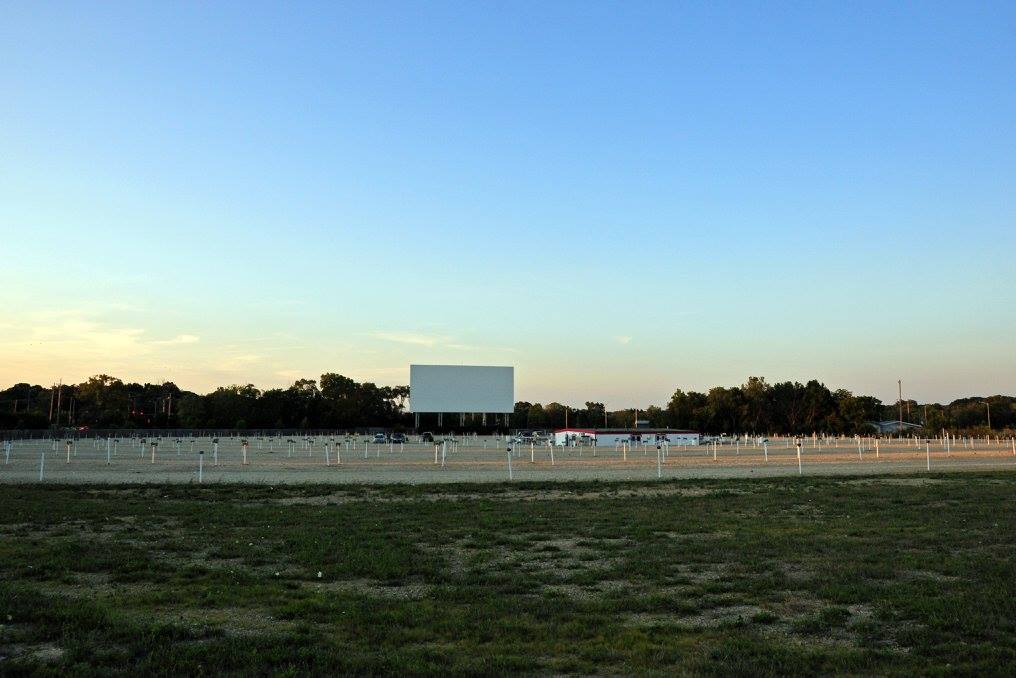 The lot and screen at the Cascade Drive-in. CREDIT: Cascade Drive-in Facebook page

Drive-in Theaters Nearby
McHenry Indoor/Outdoor Theater
1510 North Chapel Hill Road
McHenry, IL 60051
---
Route 34 Drive-in
4468 E 12th Rd
Earlville, IL 60518
---
49'er Drive-in Theater
675 N Calumet Ave
Valparaiso, IN 46383
---
The Milky Way Drive-in
7035 S Ballpark Drive Franklin
Franklin, WI 53132
---
Midway Drive-in
91 Palmyra Rd
Sterling, IL 61081
---
Hi-Way 18 Outdoor Theatre
W6423 US-18
Jefferson, WI 53549
---
Lake Shore Drive-in
100 Rickey Road
Monticello, IN 47960
More Photos of Cascade Drive-in