The Point Drive-in in Pennsylvania is Closing Permanently this Summer
by DriveinMovie.com Released : 2022-05-26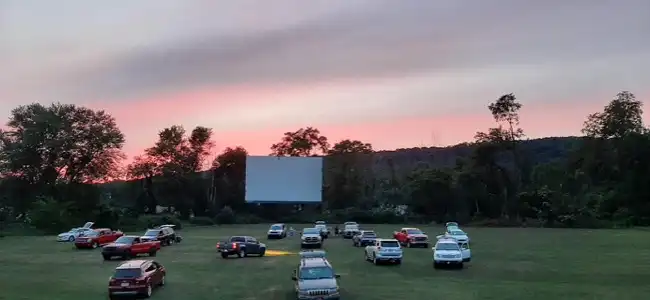 The Point Drive-in is a twin screen drive-in theater located in Northumberland, Pennsylvania, which is in the center of the state. The Point Drive-in originally opened way back in 1952 during the golden era of drive-ins and it has operated ever since. Originally named the Arrow Drive-in, the name was changed to the Point Drive-in sometime in the late 1950's and it has operated under that name since.
But instead of celebrating what is the Point Drive-in's 70th year of operation, they announced on their Facebook page on May 25, 2022 that this would be their last summer and that the Point Drive-in would be closing permanently after July of this year.
The theater posted, " Unfortunately due to circumstances out of our control, we will no longer be able to be open during the week this summer. We will be able to open Fridays Saturdays and Sundays for the year. We will also only be open this year until the end of July. " And while the Point Drive-in did not specifically state why they were closing, comments on their Facebook page from users indicate that the owner of the property on which the drive-in is located is selling the property to a company to be used as a solar farm. We cannot confirm if that is true but there were several comments stating that.
It is interesting as in 2021, the Mahoning Drive-in (which is also located in Pennsylvania) announced they were going to be forced to close as the owner of the land was selling the land to a solar panel farm. But local residents started a petition and movement to save the Mahoning Drive-in and it actually worked as the sell to the solar farm fell through. So maybe there is still hope for the Point Drive-in.
We will update this page if any further developments occur with respect to the Point Drive-in being closed or saved. If you love drive-ins and want to help support them as well as stay up to date on drive-in news, please visit and Like our Facebook page at www.facebook.com/driveinmoviepage/.