Marc Rebillet Concert Series at Drive-in Theaters
by DriveInMovie.com Released : 2020-05-08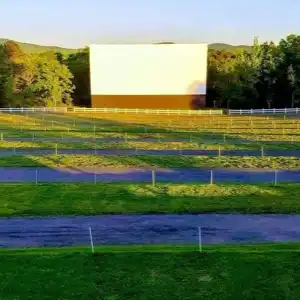 While most summer concerts have been postponed indefinitely because of social distancing restrictions due to Covid-19, electronic music artist Marc Rebillet has announced a summer concert series held exclusively at drive-in theaters. While concerts have been held at individual drive-in theaters before, this is the first full series of concerts by one artist held exclusively at drive-in theaters.
Movie studios have delayed the release of most new movies until the Fall of 2020. So drive-ins that have been able to open or plan to open have been forced to show mostly second run movies. So it is nice to see drive-ins able to generate revenue through additional entertainment options such as concerts. We have also seen drive-ins host graduations, weddings and church services.
As of now, Marc Rebillet will be performing five concerts at drive-in theaters. The dates and locations are listed below.
June 11, 2020 – Hounds Drive-in located in Charlotte, NC
June 18, 2020 – Drive-in TBA located in Kansas City
June 20, 2020 – Admiral Twin Drive-in located in Tulsa, OK
June 25, 2020 – Coyote Drive-in located in Fort Worth, TX
July 2, 2020 – Showboat Drive-in located in Houston, TX
To purchase tickets, you can visit https://nightout.com/promoters/hotbox/events/tickets.
To find a drive-in near you, visit our drive-in search page.